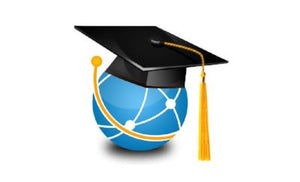 IT TRAINING SOLUTIONS FOR: BUSINESS 


BUSINESS REGISTRATION:

0 to 10 STAFF MEMBERS
                                                 Priced per Single-User Business Registration
Our business technology training resource is suitable for all levels of competency among staff and management. We provide comprehensive IT training that covers everyday work-related skills as well as a variety of home and family technologies.
By encouraging staff and management to learn about these technologies, we help them feel more confident and at ease with computers and technology in general. This, in turn, can help staff to become more efficient and effective in their daily work responsibilities by saving time, improving their problem-solving skills, all leading to overall greater productivity outcomes.
INCREASED SKILLS, KNOWLEDGE + CONFIDENCE = INCREASED PRODUCTIVITY
COMPUTER AND TECHNOLOGY TRAINING  
A User-Friendly Technology Training Resource containing thousands of detailed and engaging IT-based Lessons and Tutorials covering topics like: Computer and Technology Basics 2019-Style), Social Media, Microsoft, Open-Office, Apple, Adobe, Google, Business Administration, e-Commerce, Digital Photography, Graphic Design, Web-Design, Coding, and much more.
Quick-Lesson Formats

Self-Paced, Practical, Outcome-Based Learning 

Fast, Accurate, Engaging Content

User-Friendly 1-Click Navigation 

Beginner To Advanced Levels available

Courses, Assessments, Reports, Certificates

24/7 Secure unlimited Remote-Access
Your 

'One-Stop'

 IT Education and Training Resource
1-YR BUSINESS REGISTRATION PACKAGE
0-10 STAFF MEMBERS