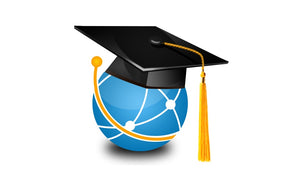 IT TRAINING SOLUTIONS FOR:

 BUSINESS 
     

BUSINESS REGISTRATION:

 

11 to 25 STAFF MEMBERS
      Priced per Single-User Business Registration
A perfect business technology training resource for all staff and management, regardless of their current competency levels.
Apart from the serious work-related IT learning, encourage staff and management to learn about home, and other family-type technologies; Family Safety and Security, SmartTV's, showing videos etc. from PC's and Laptops through TV's, Touch-Typing, Digital Photography, Social Networking, and so much more.
The more confident and at ease your staff and management are with computers and technology generally, the more accomplished and effective they can become with their daily work responsibilities - with greatly enhanced problem-solving capabilities.
INCREASED KNOWLEDGE + CONFIDENCE = INCREASED PRODUCTIVITY
COMPUTER AND TECHNOLOGY TRAINING  
A User-Friendly Technology Training Resource containing thousands of detailed and engaging IT-based Lessons and Tutorials covering topics like: Computer and Technology Basics 2019-Style), Social Media, Microsoft, Open-Office, Apple, Adobe, Google, Business Administration, e-Commerce, Digital Photography, Graphic Design, Web-Design, Coding, and much more.
Quick-Lesson Formats

Self-Paced, Practical, Outcome-Based Learning 

Fast, Accurate, Engaging Content

User-Friendly 1-Click Navigation 

Beginner To Advanced Levels available

Courses, Assessments, Reports, Certificates

24/7 Secure unlimited Remote-Access
Your 'One-Stop' IT Education and Training Resource
1-YR BUSINESS REGISTRATION PACKAGE
11-25 STAFF MEMBERS