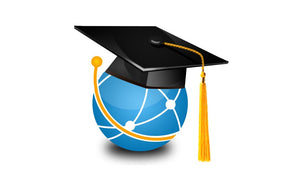 Transforming Learners into Tech-Savvy Innovators


ONE PAGE DISPLAY | NO-SCROLLING | ZERO-CLICK NAVIGATION
  | ONE-CLICK DIRECT ACCESS TO ANY RESOURCE |
TheComputerSchool, established since 1999, is a comprehensive IT Training Resource comprising over 20,000 pages of quick-lesson, outcome-based learning sessions for today's most commonly used programs, apps, and devices. We also offer a diverse range of hundreds of AI tools and apps to help learners embark on their AI journey. 
View our latest Presentation Video for more details about our AI initiatives.
With our carefully curated content, learners can dive into specific areas of interest and access expert-led guidance to enhance their IT proficiency rapidly. Whether you're a novice looking to build a solid foundation or an experienced user aiming to broaden your knowledge, TheComputerSchool offers a convenient and accessible platform for any of your library members technology learning journey.
Extensive and Engaging IT-Related Content

Thousands of AI Tools/Apps/Prompts

Suitable for all ages and competency levels

Self-Paced, Quick-Lesson, Outcome-Based Learning 

One-Page Display | No-Scrolling

User-Friendly Zero-Click Navigation/Browsing 

Courses, Assessments, Certificates

24/7 Secure Remote-Access
 
<<< RETURN TO LIBRARY AND SCHOOL PACKAGE DETAILS