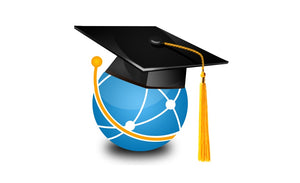 IT TRAINING e-RESOURCE FOR: 
SCHOOLS | COLLEGES | UNIVERSITIES | PUBLIC AND PRIVATE LIBRARIES 

    Priced per Single Learning Institution (Campus/Branch)
   

TWO-YEAR unlimited REGISTRATION


    Subsidy Pricing Only Available to  

.Gov

  and  

.Edu

  Institutions.
Once registered, our entire learning resource can be securely accessed directly from within public, school, college or university library websites, providing the easiest and most accurate way for learners to greatly enhance their computer skills, know-how and confidence.
Our Technology Training Directory (TTD) has been specifically developed to provide people of all ages and skill levels with a valuable learning resource for fast, effective, outcome-based learning. The TTD is designed to deliver detailed quick-lesson education covering a comprehensive range of the most commonly used computer and technology-based programs, devices and applications.
LESSONS  |  COURSES  | ASSESSMENTS  |  CERTIFICATES
CREATED BY COMPUTER SCIENCE LECTURERS
TEACHERS AND OTHER IT SPECIALIST EDUCATORS
All-Inclusive IT Education and Training e-Resource
THIS PACKAGE IS A TWO-YEAR REGISTRATION FOR
LEARNING INSTITUTIONS (ONLY)